e-GEO, the Research Centre for Geography and Regional Planning accepts applications for FCT Investigator Programme 2014
The
Fundação para a Ciência e Tecnologia (FCT)
has opened the 3
rd
edition of the
FCT Investigator Programme (2014)
. This funding program aims to support the recruitment of 150 PhD researchers, of any nationality, into Portugal's R&D centres.
The applications must be submitted until 3 June 2014.
FCT Investigator grants provide a competitive salary, for up to five years. Selected FCT Investigators with no new or ongoing FCT-funded research as of 1st January 2015 are entitled to an Exploratory Project Grant of up to €50 000.
e-GEO, the Research Centre for Geography and Regional Planningof the Universidade Nova de Lisboa, in partnership with CESNOVA, theCentre for Sociological Studies, invites researchers holding a PhD degree to submit an application, within the following research areas:
- Social Inequality and Public Action,
- Citizenship, Work and Technology,
- Environmental Change, Territory and Development,
- Socio-Spatial Modelling and Planning,
- Population Dynamics and Health.
The applicationsmust be submitted until
3 June
to the email address
secegeo@fcsh.unl.pt
, with the subject '2014 FCT Investigator Programme'.
The application must contain:

- A cover letter describing your research career, participation in research projects and key publications,
- CV (curriculum vitae),
- Reference to theresearch area in which you want to frame your application,
- An abstract of your work plan proposal (up to 500 words).
Selected applicants couldsubmit their application to FCT until 16 June, having as host institutions CESNOVA or e-GEO. They also could count on the support needed for the preparation of their application.
The FCT has established three types of FCT Investigator grants:
· Starting Grant– for researchers with more than 3 and less than 8 years post-PhD experience at the time of application and an excellent track record (prior experience of independent research is not required).
· Development Grant– for researchers with an excellent track-record and significant experience of independent research (as group leaders, principal investigators on research projects or senior/corresponding authors on publications)
· Consolidation Grant– for established independent researchers, with an outstanding curriculum and proof of leadership in his/her research area.
Further information on eligibility requirements may be found in the Official Announcement of the Call, in the
Regulations
and in the
Application Guide
.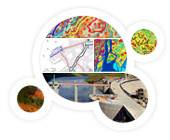 Events
| S | M | T | W | T | F | S |
| --- | --- | --- | --- | --- | --- | --- |
| 1 | 2 | 3 | 4 | 5 | 6 | 7 |
| 8 | 9 | 10 | 11 | 12 | 13 | 14 |
| 15 | 16 | 17 | 18 | 19 | 20 | 21 |
| 22 | 23 | 24 | 25 | 26 | 27 | 28 |
| 29 | 30 | 31 | | | | |