WORKSHOP: Landscape Quality Assessment and Spatial Planning
Post-Graduate International Workshop on
Landscape Quality Assessment and Spatial Planning
Exploring Significance Interfaces
3-13 September 2012, Lisbon-Portugal
an Iranian-Portuguese scientific cooperation programme
Framework:
Landscape Character Assessment was an initiative started in Europe over ten years ago to set up a typology of landscapes that could be useful to provide better acknowledgement and awareness on their physical, biological and human factors and interactions. One decade later, landscape
research has progressed and international commitments, like the European Landscape Convention, have triggered a relevant evolution on the landscape concept. Today, the main question is how to transfer this innovative knowledge into sustainable planning, through the design and management of cultural landscapes by defining landscape quality objectives and assuming concrete actions towards the landscape as a common public good, which is, consequently, a synonym of quality of life.

Various experts on landscape and urban planning, design and management, together with other professionals, will be invited to provide selected theoretical and practical knowledge on Landscape Quality Assessment, Landscape evaluation and monitoring and on the Participatory dimension of landscape management, using case studies and real contexts to introduce, discuss and develop proposals.
Thus, the aim of this initiative is to develop existing expertise on significance interfaces between landscape quality assessment and spatial planning at the national and international level as policy orientations for safeguarding cultural landscapes.

The main focus will be on Mediterranean experiences. Nonetheless, Iran will be considered as a special international guest to open up a challenging case study outside of Europe, given the rushed urban sprawl over the national territory that began in the last decade and generated vast land and environmental degradation.
For more information please consult the workshop's website:

Contact Person:
Mrs. Rosário Oliveira
Mr. Siavash Laghai
E-mail:
landscape.quality (at) gmail.com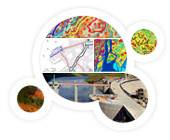 Events
| S | M | T | W | T | F | S |
| --- | --- | --- | --- | --- | --- | --- |
| 1 | 2 | 3 | 4 | 5 | 6 | 7 |
| 8 | 9 | 10 | 11 | 12 | 13 | 14 |
| 15 | 16 | 17 | 18 | 19 | 20 | 21 |
| 22 | 23 | 24 | 25 | 26 | 27 | 28 |
| 29 | 30 | 31 | | | | |