FCT Post-Doctoral fellowships / Contest
******************
The
Fundação para a Ciência e Tecnologia (FCT)
has opened the 2015 edition of the
FCT Post-Doctoral fellowships
, that aims to support the most creative post-doctoral researchers in pursuing cutting-edge projects.
Post-doctoral Fellowshipsare available for PhD holders, preferentially with less than six years post-doctoral experience. Fellowships have a maximum duration of six years, upon mid-term approval and budget availability.
Applicants to post-doctoral fellowships are required to:
· Have completed their PhD at time of application;
· Be an author on an original, peer-review paper (published or accepted for publication by the application deadline), or an equivalent indicator of scientific output;
· Have at least one scientific output indicator for every three years post-PhD;
· Not have held any prior FCT-funded post-doctoral fellowship. As an exception, this requirement does not apply to the 2105 call: applicants with previous FCT-funded fellowships may apply for 3-year post-doctoral fellowship.
The Center for Interdisciplinary Social Sciences
CICS.NOVA
(
www.cics.nova.fcsh.unl.pt
) invites researchers holding a PhD degree to submit an application, within the following research areas:
- Social Inequality and Public Action
- Citizenship, Work and Technology
- Environmental Change, Territory and Development
- Socio-Spatial Modelling and Planning
- Population Dynamics and Health
The applications, being CICS.NOVA the host institution, must be submitted until
30 April 2015,
to the email address
cicsnova@fcsh.unl.pt
, with the subject 'FCT Post-Doctoral Fellowships 2015'. The applications must contain:
- Reference to the research area (from the above mentioned),
- CV (curriculum vitae),
- Title of the project,
- Summary of the work program (up to 150 words),
- State of the art (up to 500 words),
- Objectives to achieve (up to 300 words),
- References (up to 20)
- Indication of the scientific domain – (Fields of Science (FOS) defined in the
Manual Frascati
)
Selected applicants could submit their application to FCT until 5p.m. 11 May, having CICS.NOVA as the host institution.
Information about the FCT call is available here:
Application Guide only in Portuguese
– if you need information / request to CICS.NOVA as host institution, contact us by email to
cicsnova@fcsh.unl.pt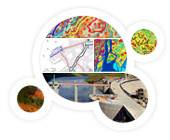 Events
| S | M | T | W | T | F | S |
| --- | --- | --- | --- | --- | --- | --- |
| 1 | 2 | 3 | 4 | 5 | 6 | 7 |
| 8 | 9 | 10 | 11 | 12 | 13 | 14 |
| 15 | 16 | 17 | 18 | 19 | 20 | 21 |
| 22 | 23 | 24 | 25 | 26 | 27 | 28 |
| 29 | 30 | 31 | | | | |