Artigos em revistas internacionais
xxxxxxxxxxxxxxx
Maria de Nazaré Oliveira Roca; Zoran Roca; José António Oliveira (2011) "
Features and Impacts of Second Homes Expansion: The Case of The Oeste Region, Portugal
", Croatian Geographical Bulletin, Volume 73, Issue 2, pp. 111-128.
ISSN: 1331-5854 | Indexed: CAB Abstracts, CSA SociologicalAbstracts, Current Geographical Publications, GEOBASE, EBSCO, SAGE Urban Studies Abstracts, SCOPUS.
Ericka Amorim, Cyntia Andrade, Jorge Umbelino
Matthew Bunce, Sérgio Rosendo, Katrina Brown
Matthew Bunce, Katrina Brown, Sérgio Rosendo
Die Ambivalente Entwicklung einer Region durch eine Autobahn (2009) - Praxis Geographie
Ana Firmino e Anke Uhlenwinkel
Drought Events in Southern Portugal from the 12th to the 19th Centuries: Integrated Research from Descriptive Sources (2008) - Natural Hazards
Maria José Roxo, Afonso do Ó
Mudanças de final de século no padrão de distribuição das actividades económicas no Estado de São Paulo: o caso do "ABCD Paulista" (2008) - Revista Geographia nº 16, Universidade Federal Fluminense
José Lúcio
Affirmation of Territorial Identity: A Development Policy Issue (2007) - Land Use Policy, 24, no. 2, pp. 434-442.
Zoran Roca e Maria de Nazaré Oliveira Roca
Les Clusters Régionaux au Portugal (2006) – Géographie, Économie et Société
Regina Salvador, Joana Chorincas
Los Factores del Medio Físico en el Desarrollo (2005) – Estudios Geográficos
Regina Salvador
Prostori mjestâ i tijekova, razvoj i lokalno/globalno povezivanje: prilog istraživanja krajolika (Fixos e fluxos, desenvolvimento e o nexo global/local: um contributo para o estudo da paisagem) (2005) – Sociologija sela
Zoran Roca, Maria Nazaré Roca
Districts Industriels et Politiques Régionales au Portugal (2004) - Note de Recherche, Économie, Géographie et Société
Regina Salvador
Países do Leste Europeu: as Reformas para uma Economia de Mercado. O Caso da Hungria (2004) – GEOUSP – Espaço e Tempo
Regina Salvador
Ana Firmino
Última actualização: 17-10-2018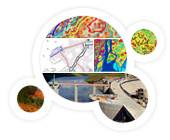 Eventos
| S | T | Q | Q | S | S | D |
| --- | --- | --- | --- | --- | --- | --- |
| | | | | | | 1 |
| 2 | 3 | 4 | 5 | 6 | 7 | 8 |
| 9 | 10 | 11 | 12 | 13 | 14 | 15 |
| 16 | 17 | 18 | 19 | 20 | 21 | 22 |
| 23 | 24 | 25 | 26 | 27 | 28 | 29 |
| 30 | 31 | | | | | |